Commercial & Industrial Projects
E&H Road Materials Asphalt Paving Company is fully experienced in preparation and application of all paving projects for commercial and light industrial standards. Serving the local community and its business community since 1967, E&H Road Materials has provided lasting results with the best asphalt pavement and seal coating available for all clients. As a family-owned and operated business, we have established a reputation of quality and loyalty among customers with their return business.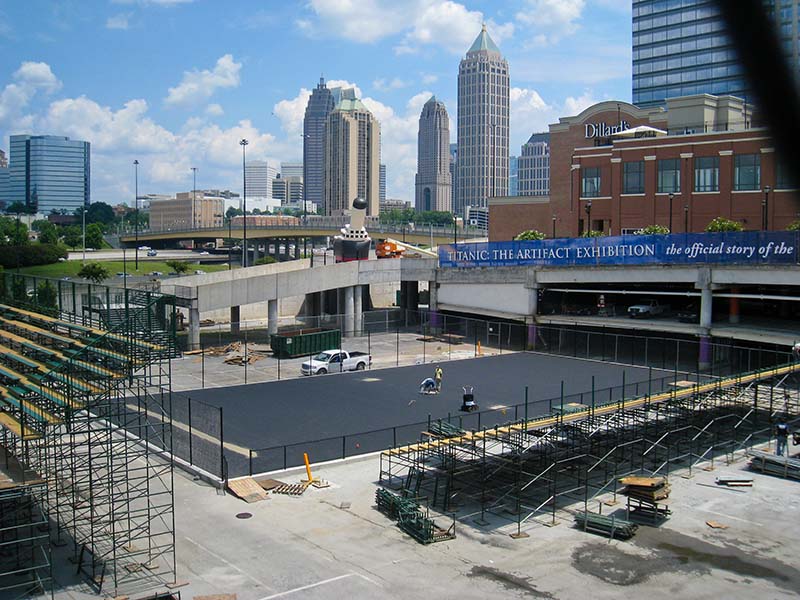 Dedication to our industry and its trade-craft, we put our customer satisfaction above all else. New Commercial Construction Paving Projects DOT Certified Paving (Asphalt Perma-Pave) Resurfacing, Asphalt Milling, Seal Coating and Patching Commercial Grade Tennis Courts and Running Tracks Fully Licensed and Insured All work is guaranteed. E&H Road Materials utilizes the best equipment available to ensure quality paving results. Able is the paving company with the skill, equipment, and determination to provide, you the customer, with the best results at the most affordable prices available in the pavement industry.
We look forward to serving you and providing you with the best customer service possible. E&H Road Materials is looking forward to the opportunity to serve you, contact us for a free estimate for your project today.
E&H Road Materials | Atlanta GA. | Chattanooga TN. | Philadelphia PA. | Chicago IL.
Complete Paving Service Call today to schedule Free-Estimate