Running Tracks and Tennis Courts
E&H Road Materials Paving Company can provide specialized asphalt repair, seal coating and resurfacing for tennis courts and running tracks. Tennis courts, running tracks and athletic surfaces for both commercial and private use. E&H Road Materials Paving Company has been serving faithfully since 1967. Our family-owned and operated business have taken pride in ensuring the best possible service for three generations.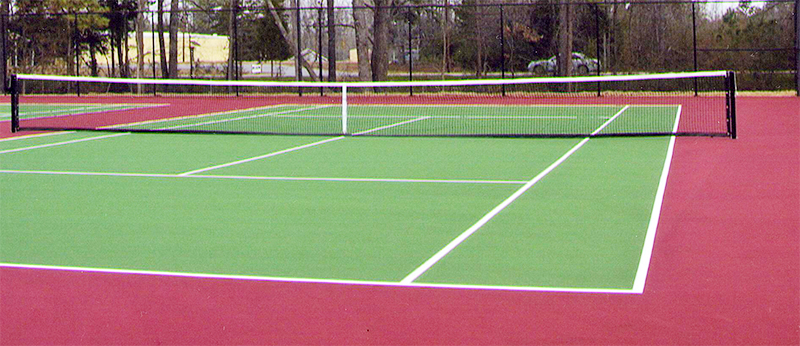 E&H Road Materials has the installation and repair experience with sports surfaces, courts and running tracks to deliver high quality and cost-effective results. Athletic Court Surfacing Tennis Courts Installation Sporting Surface Seal Coating Running Tracks Installation and Repair Community Basketball Courts E&H Road Materials has the experience which is required for delivering a lasting athletic court or track surface. E&H Road Materials is an expert when it comes to providing running tracks and tennis courts with lasting quality. Specializing in industrial quality with high-profile design.
We provide site inspection and prep the existing conditions to achieve highest quality installation available for sports tracks and athletic paving. Our services include installation, maintenance, and repair for all athletic sports surfaces. Contact us to schedule a Free Consultation and Estimate for your sporting surface today.
E&H Road Materials | Atlanta GA. | Chattanooga TN. | Philadelphia PA. | Chicago IL.
Complete Paving Service Call today to schedule Free-Estimate